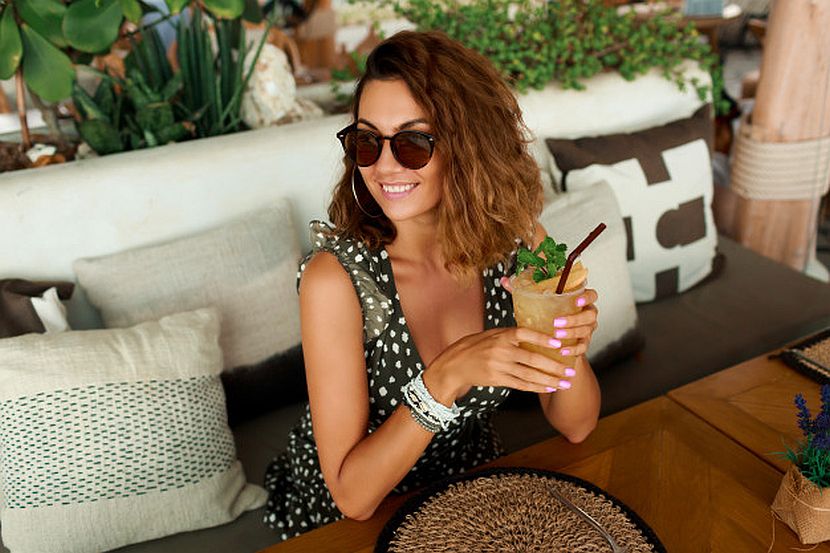 Fashion is a rudimentary way to express your persona. Your choice of clothes articulates a lot about your characteristics. The clothes you adorn somewhat reveals your daily mood too. Fashion has its own stand in society as it has the calibre to bring different individuals together to honour their own individuality. The utmost way to appreciate fashion is to be yourself and wear what you love!

There are a plethora of dress styles available in Woman's apparels but what had caught the eye of many from decades had been Cocktail dresses. Being a prevailing dress code for celebrations and evening gatherings cocktail dresses predictably calls for a dress that lengths down till or above the knees and high heels.

Clothes designed for occasions are mostly practical and contented and possessing these virtues, Cocktail dress became the 1920s dress code for the liberal stylish influential women. The cocktail era began to epitomise universal social characteristics for women. Dior pioneered to term the early evening frock a "cocktail " dress.

Timeless, classy and apt for semi-formal to formal events – In simple terms, a trendy Cocktail Dress is characteristically a knee-length party dress that can be worn on cocktail parties. Though the variety of cocktail dresses is endless but here goes the mention of few popular ones:

• The Little Black Cocktail Dress: I can enlist a thousands of reasons here about just how essential it is to have a LBD in your wardrobe. Available at any price, in any shape and with essentially infinite design details, LBD is essential for all fashionistas…..Ah, the little black dress!

• The Lace Cocktail Dress: Laces are considered to be the sign of feminism and elegance giving your Cocktail dress an ultra-feminine appearance. Lace is a comprehensive term for a fabric that incorporates many distinctive designs so be sure that the style you've selected to wear not overdone.

• The Embellished Cocktail Dress: The most exposed to the fluctuating fads of fashion trends, these sequinned, embroidered, beaded or even feathered cocktail dresses is the most sprightly type of cocktail dress.

• The Long-Sleeve Cocktail Dress: Suiting rare body types, this look is very alluring at the moment. The look of bare legs and obscured arms strike a chic and refined balance.

• The A-Line Cocktail Dress: Adorning a typical look, the A-line cocktail dress is pleasing, flirty and redolent of Dior's Latest Look. This silhouette can complement both long or short lengths. You may find halter styles and spaghetti straps. The waistline and full skirt creates a flattering cut for curvaceous women or those who wanna create the illusion of curves.

• The Strapless Cocktail Dress: The best way to display those beauty bones in the most elegant way is adorning one strapless Cocktail dress on those special occasions especially flattering on an hourglass figure.

With the advent of contemporary fashion era, trendy cocktail dress are a prevailing fashion style in Indian gatherings as well, providing a new business dimension to Trendy Cocktail Dress Exporter in India. Adapting the following pointers, they can surely elevate their business to another level:

• Procuring quality dresses from renowned vendors is mandatory.
• Keeping a variety to satiate the different requirements of the patrons is essential.
• Capable of catering bulk orders is again a must.
• Easy availability of sizes, styles, colours and fabrics could possibly make them yield a great chunk cliental.
• Affordable price is an inevitable lure for patrons.
• Great packaging and perfect and fine stitching gives the product a different edge.

Consequently, it can rightly be stated that Trendy Cocktail Dress Exporter in India are proficient in adorning the woman of any age and shape with their perfect fits and hot-selling trends, making them more confident and adding elegance to their style!
This entry was posted on September, 10, 2020 at 13 : 16 pm and is filed under Clothing. You can follow any responses to this entry through the RSS 2.0 feed. You can leave a response from your own site.